Setup Textbox app on your store
---
Share feedback
Thanks for sharing your feedback!
Shopify Theme setup
Welcome to this setup guideline for Shopify OS 2.0 Themes.
The most common Shopify OS 2.0 Themes are the following:
Dawn
Craft
Refresh
Sense
Ride
Colorblock
Crave
Studio
Taste
Publisher
Origin
This themes are completely compatible with our Textbox app.
If you are facing troubles on other themes, please contact our support team for setup support.
---
Theme Setup
1. Open the Textbox App in your Shopify account. You can find the app in the app sections.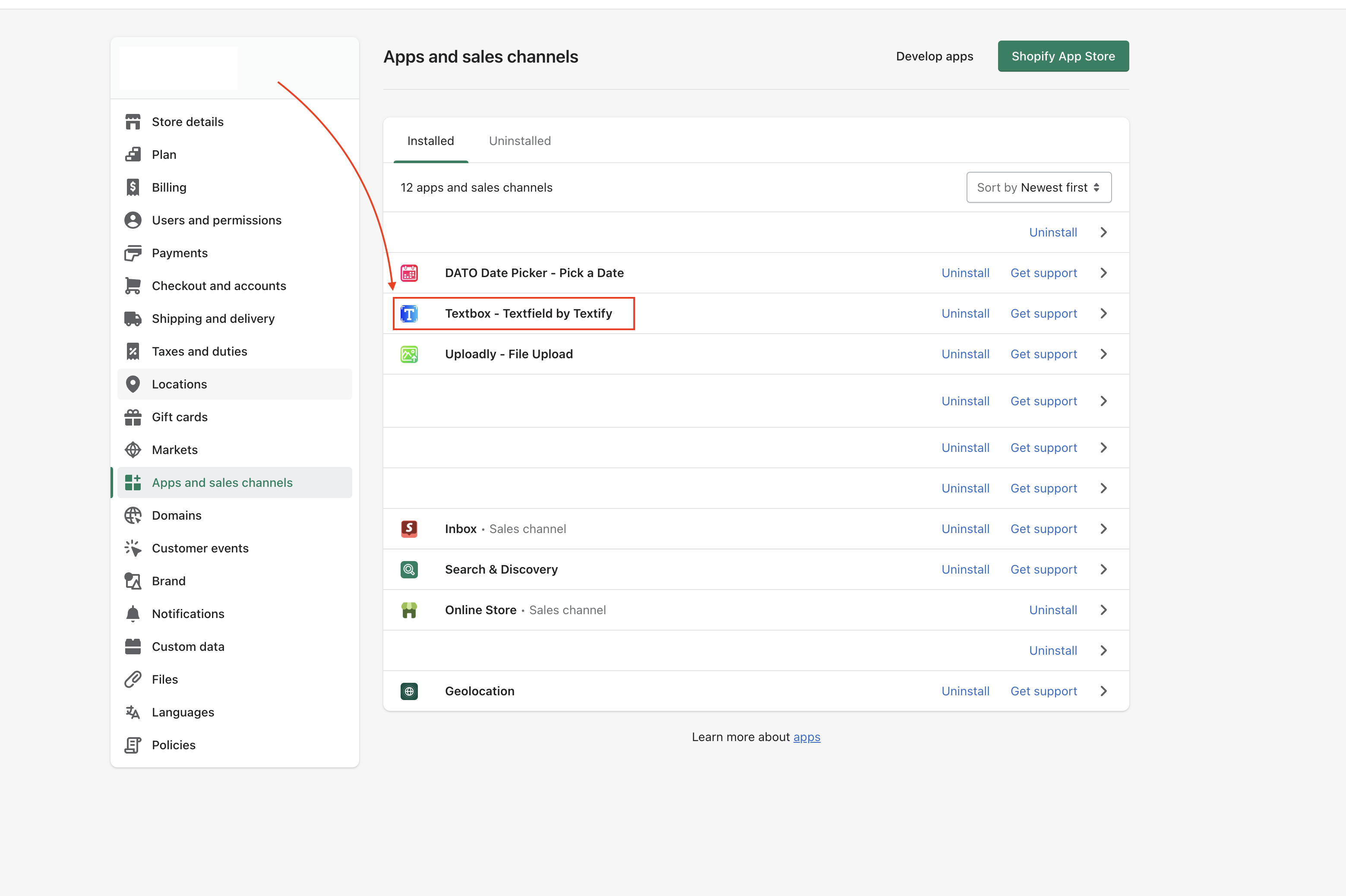 2. Click on the app dashboard on the button "Theme Setup".

3. Start the theme setup by clicking the button.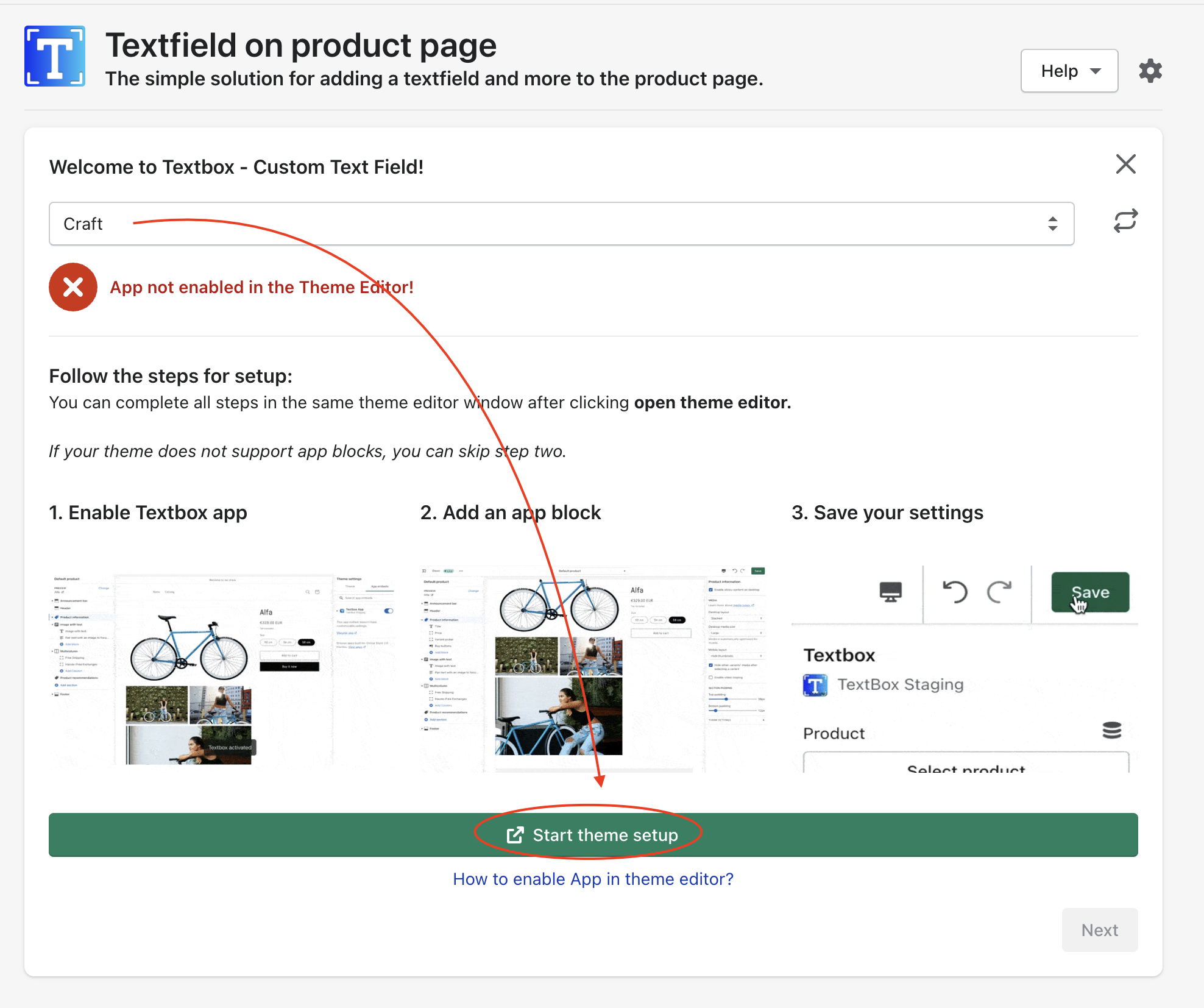 4. The app gets automatically enabled. If the switcher is not "blue" highlighted, click on it.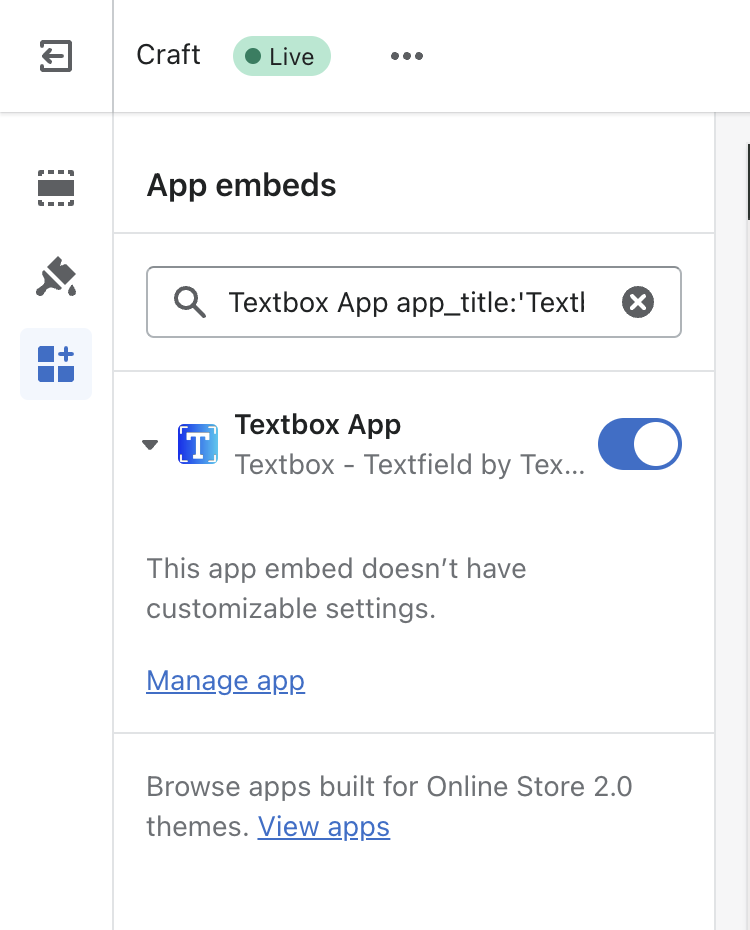 5. Add the app block to your product information tab. (Not to the app section).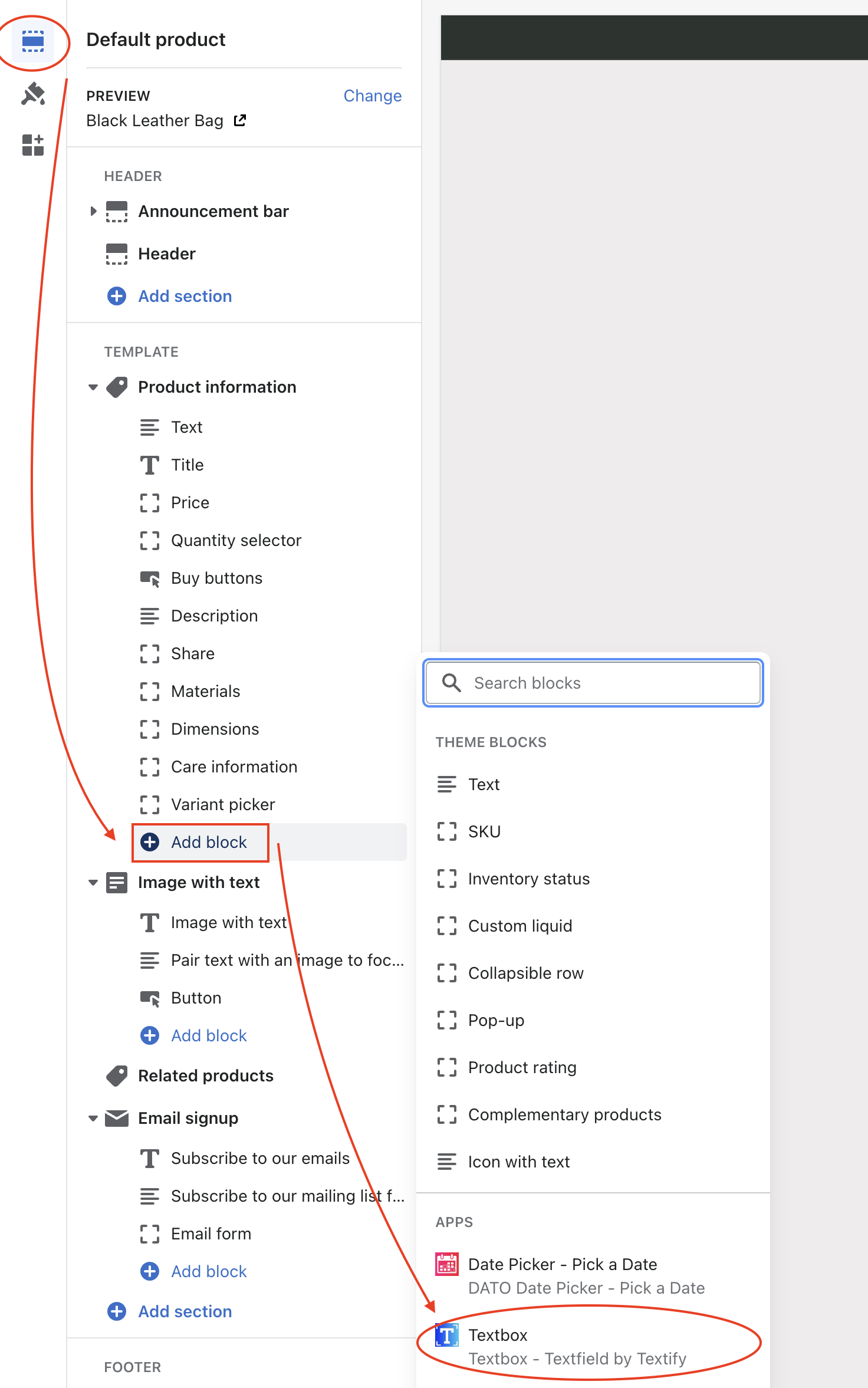 6. Go back to your open tab with the Textbox Dashboard.
You will see that the Theme Setup is now completed and green ticked.

7. Click the Next button to go to the next page.
You will see now the App-Dashboard, follow this guide to setup your first text box.
Next step - create text box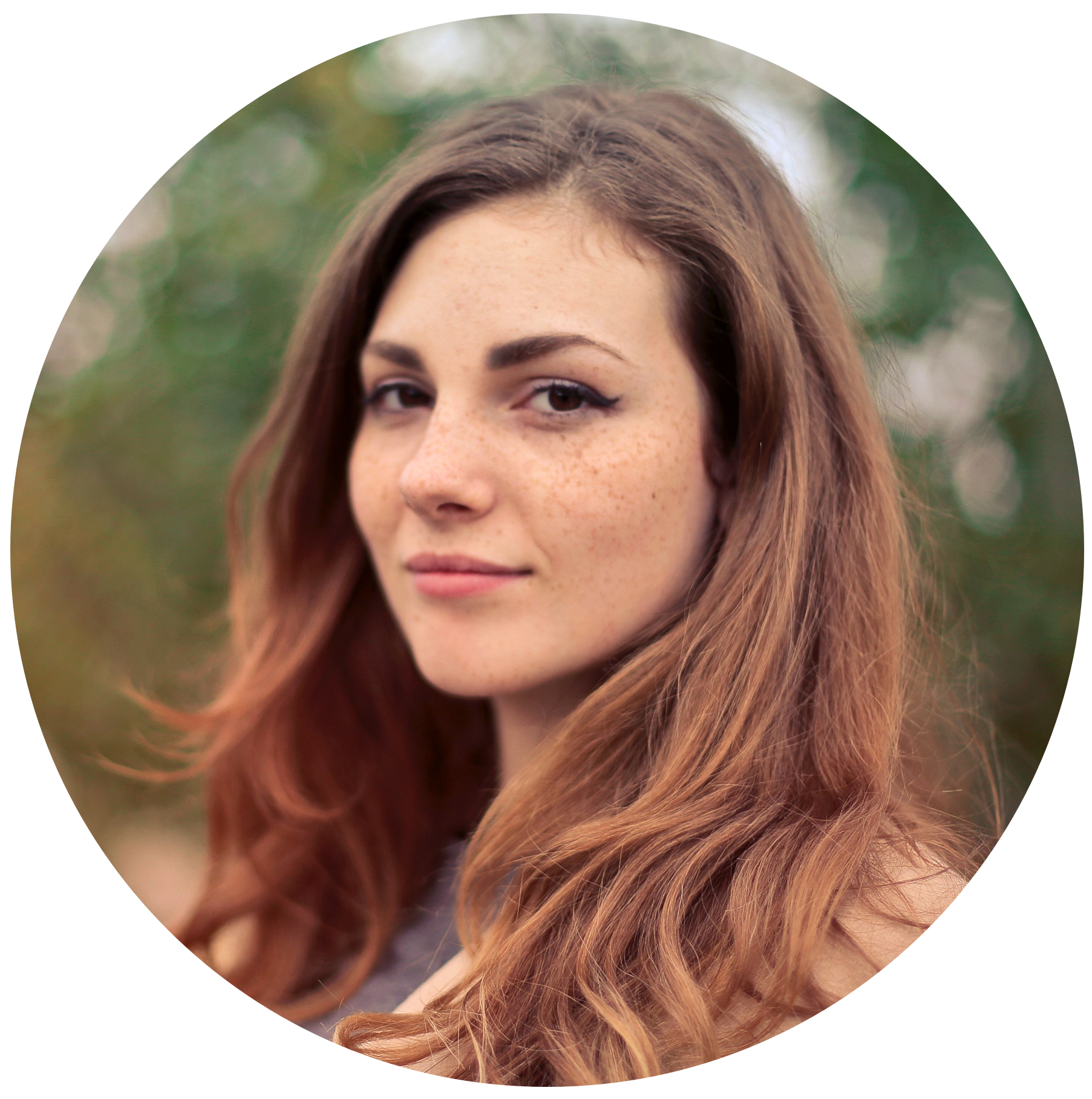 You need help with the Setup?
🛠 Use this form: Contact Support
---
Was this article helpful?
---
What's Next