Setup Uploadly on OS 2.0 Themes
---
Share feedback
Thanks for sharing your feedback!
Shopify OS 2.0
Welcome to this setup guideline for Shopify OS 2.0 Themes.
The most common Shopify OS 2.0 Themes are the following:
Dawn
Craft
Refresh
Sense
Ride
Colorblock
Crave
Studio
Taste
Publisher
Origin
This themes are completely compatible with our Uploadly app.
If you are facing troubles on other themes, please contact our support team for setup support.
---
Theme Setup - Connect your theme with the app
1. Open Uploadly in your Shopify account. You can find the app in the app sections.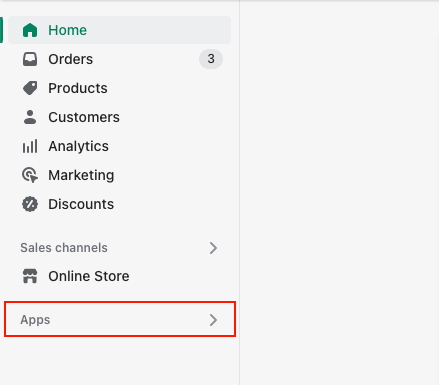 2. Once you click on the "Apps" it will appear a popup.

3. Click on the Uploadly app to open the app. You will now see the setup page to connect your published theme with Uploadly.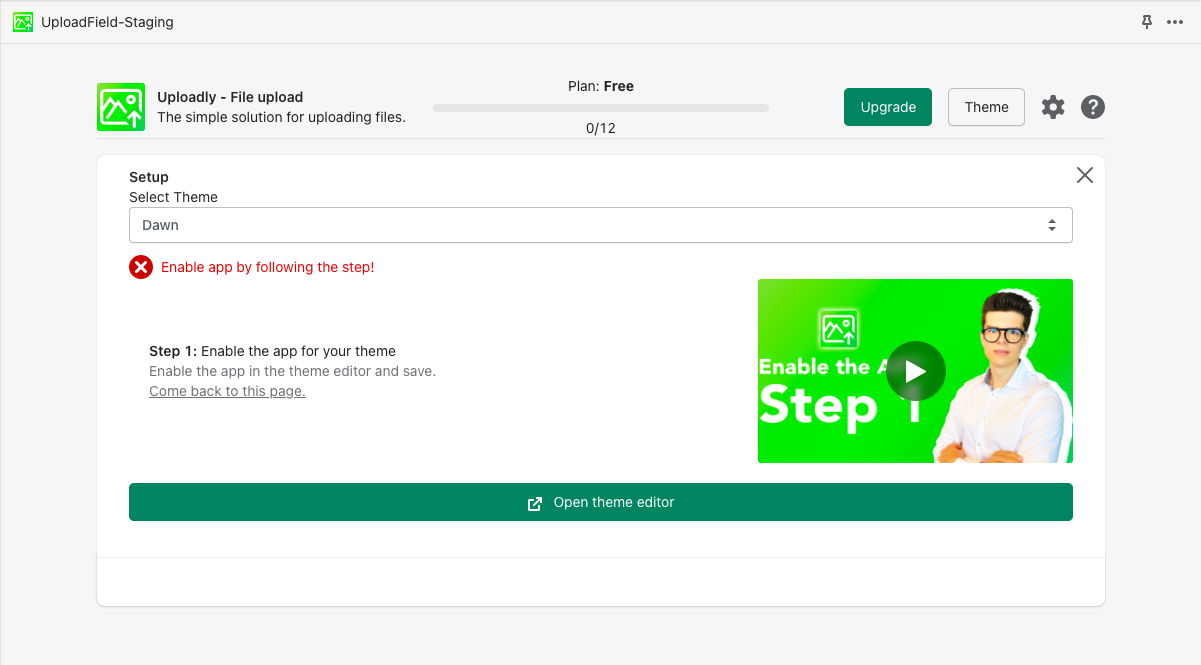 4. Uploadly will now tell you "Enable app by following the step!". So you have to follow the Step 1 (shown in the screenshot). Therefore click on the big green button with the label "Open theme editor". The button will open up your theme customizer.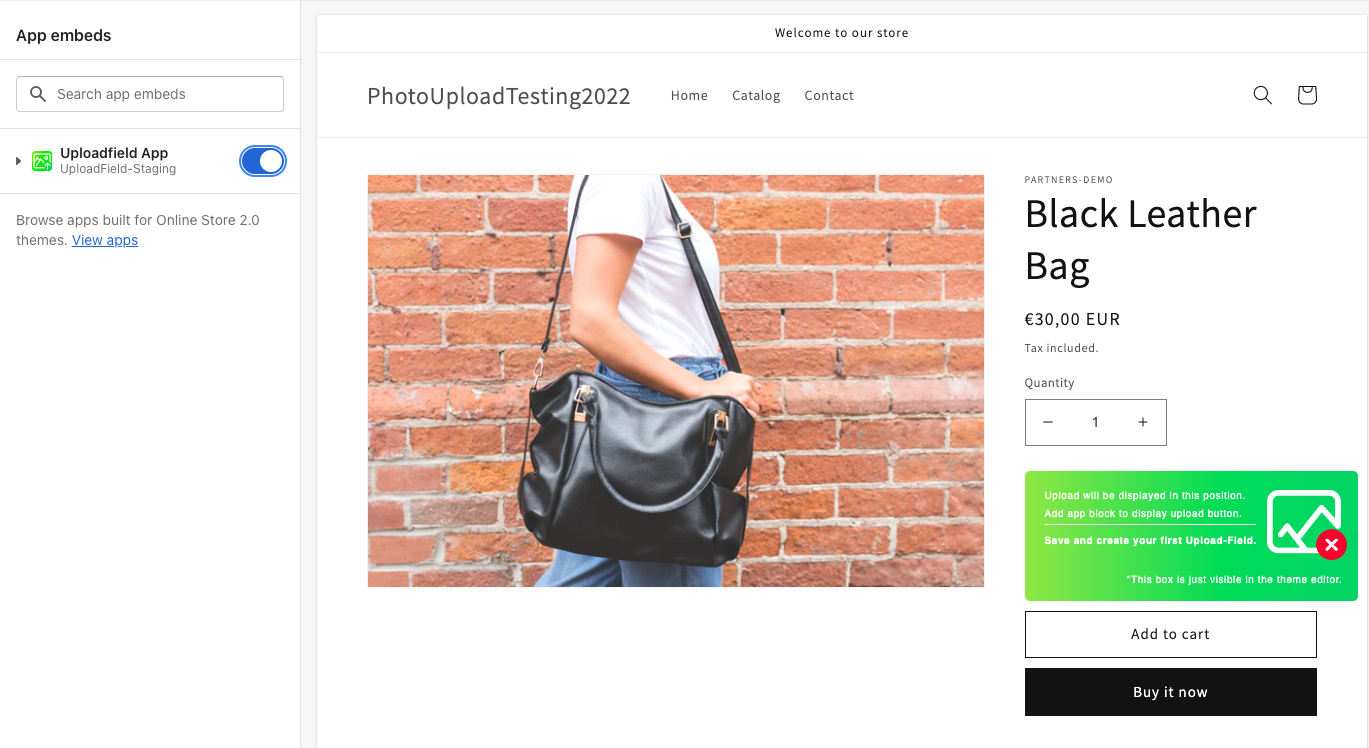 On the left side you can now see that the app is now active. Also you will see a green box on the right side. This Box will tell you to add the app block to your default product template. Open the sections of the product template. Click on the left side the sections symbol (marked with red circle).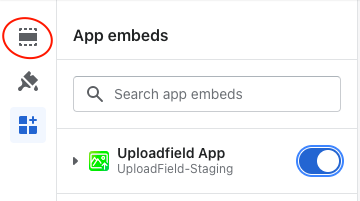 Shopify will now open up your default product template of your store. Search now for the "Product information" tab. In some themes it's called different. Make sure that in this tab the Buy buttons are located.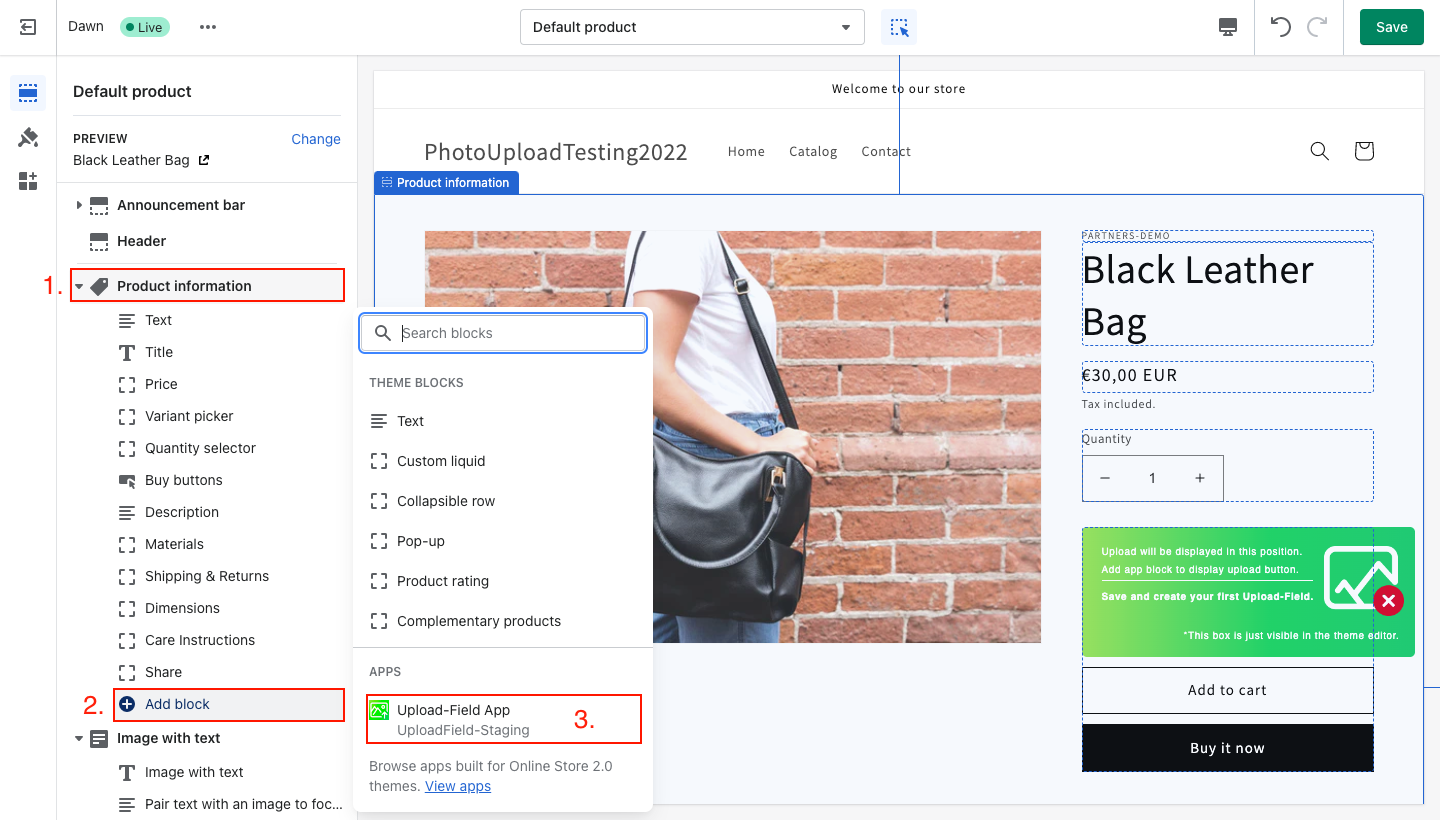 Add the App block and the green box on the right will become a green tick. The Theme connection is now completed.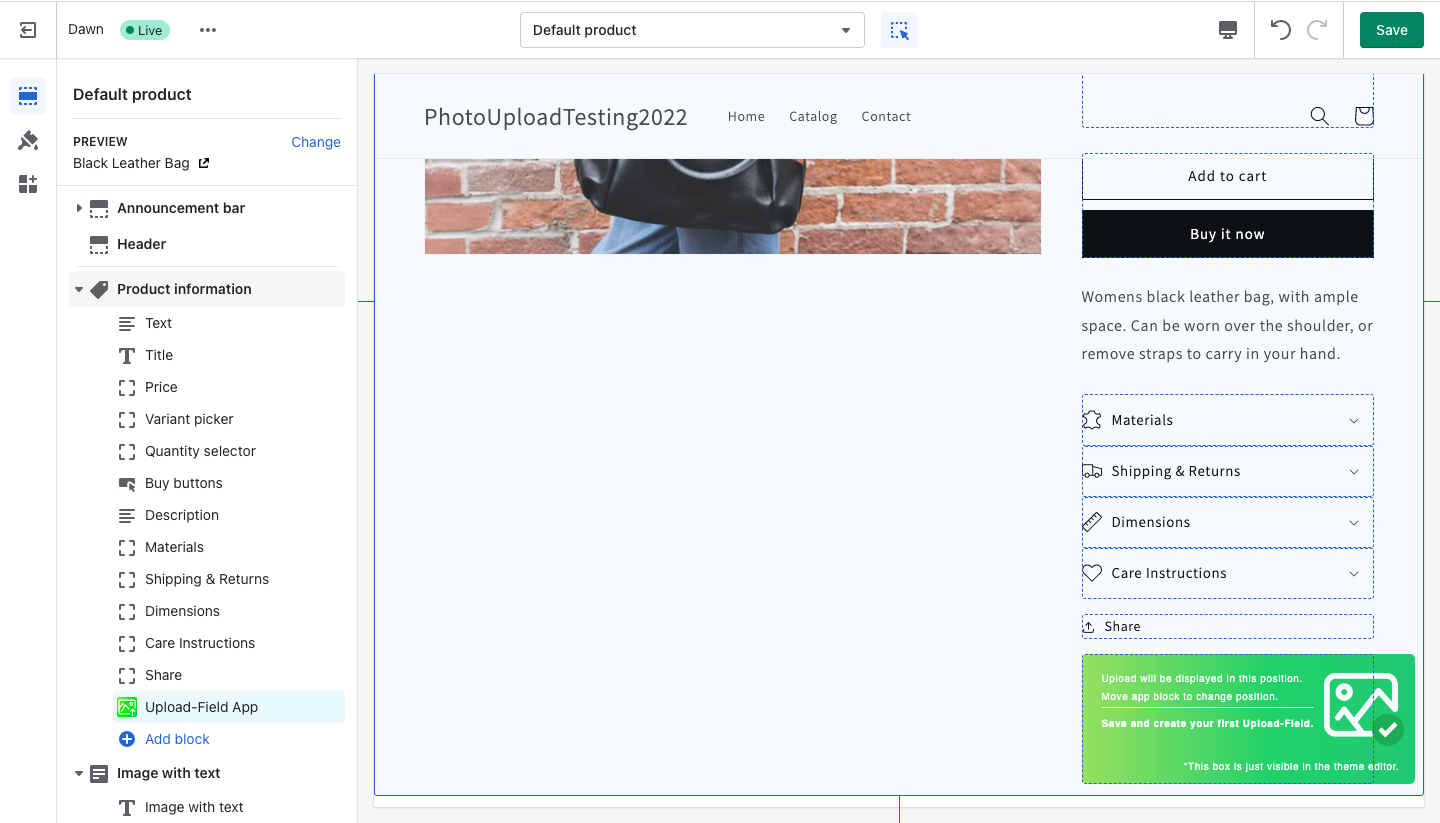 You can drag and drop the app block within the "Product information" tab to change the position at any time if you want. Please note: The app is just working in the "Product information" tab. Add the app not to different sections. See here an example how you can drag and drop the position: https://bit.ly/uploadly-change-position
Create first upload button
Open the app again and create your first upload button. Click the green button "New upload field".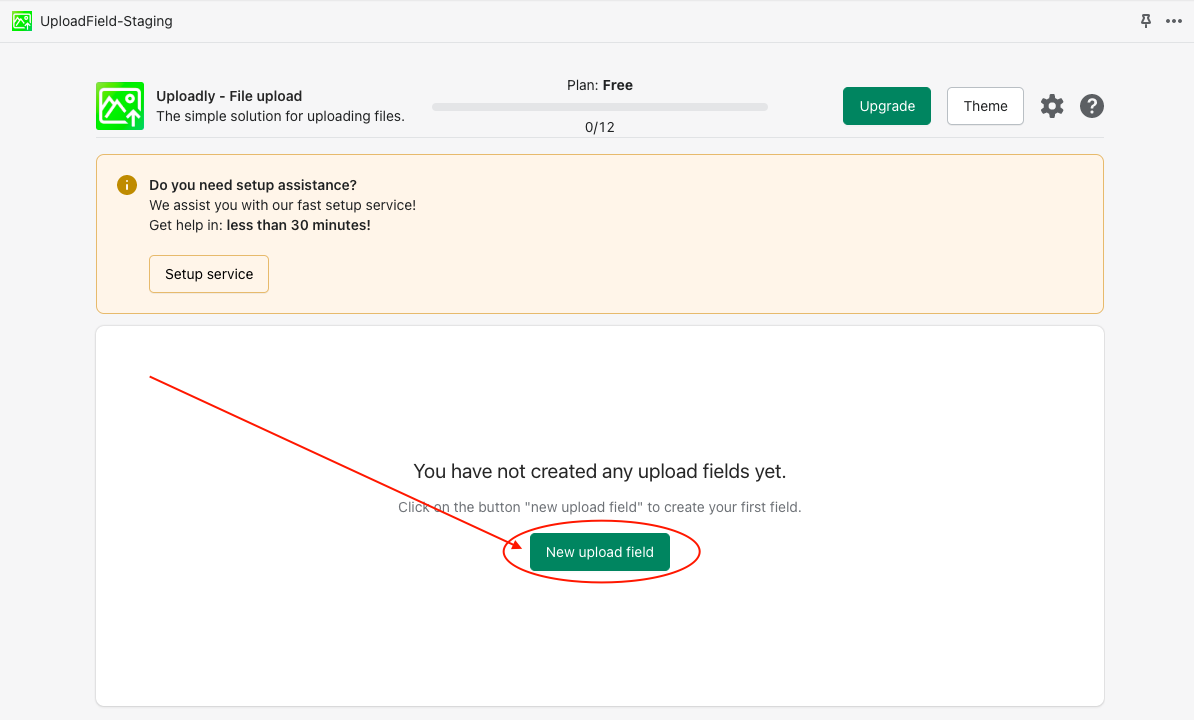 Learn more about how to show the upload field on specific products.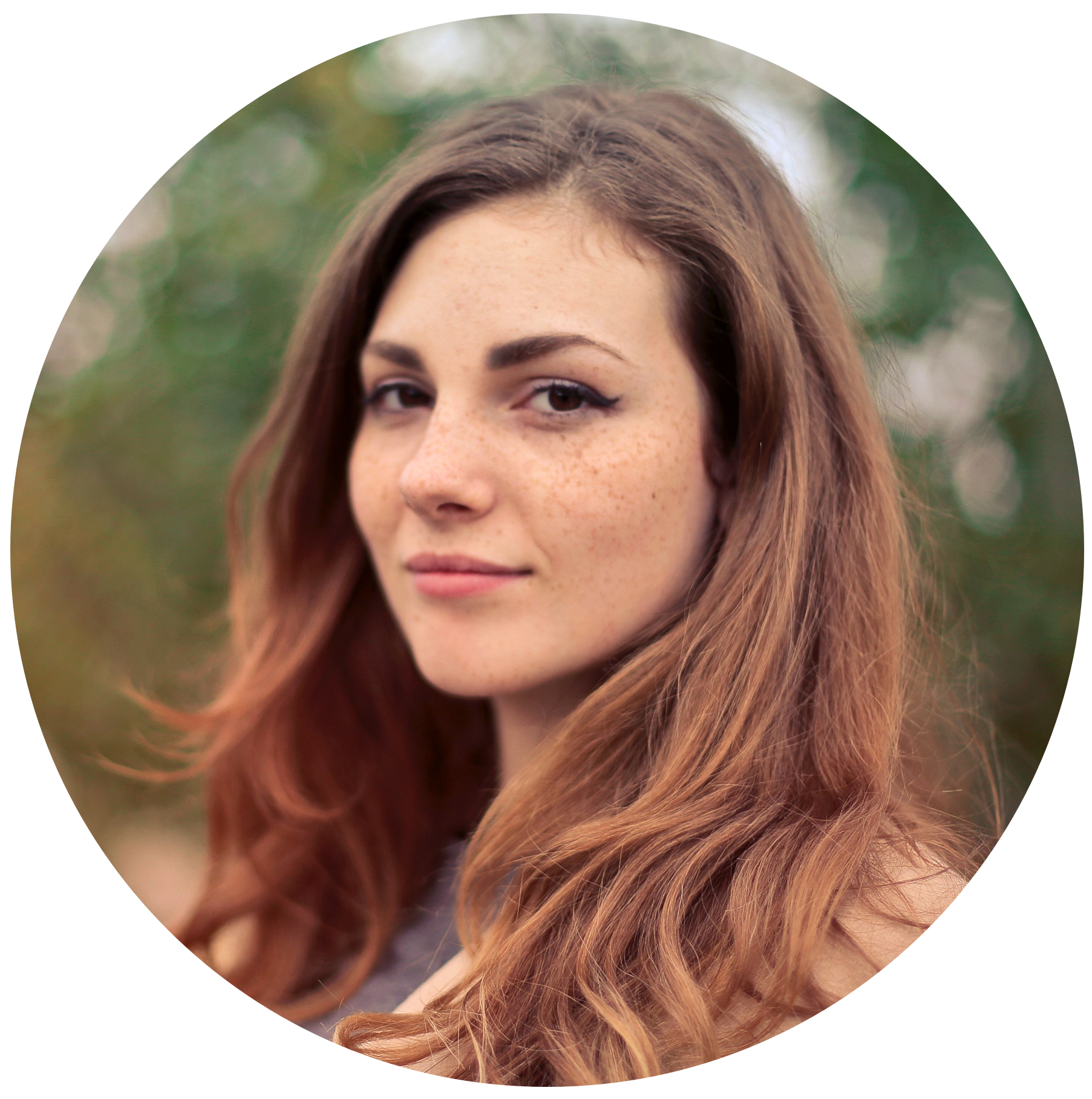 Not able to figure it out? 😅
🛠 Use our: Setup service
---
Was this article helpful?
---
What's Next